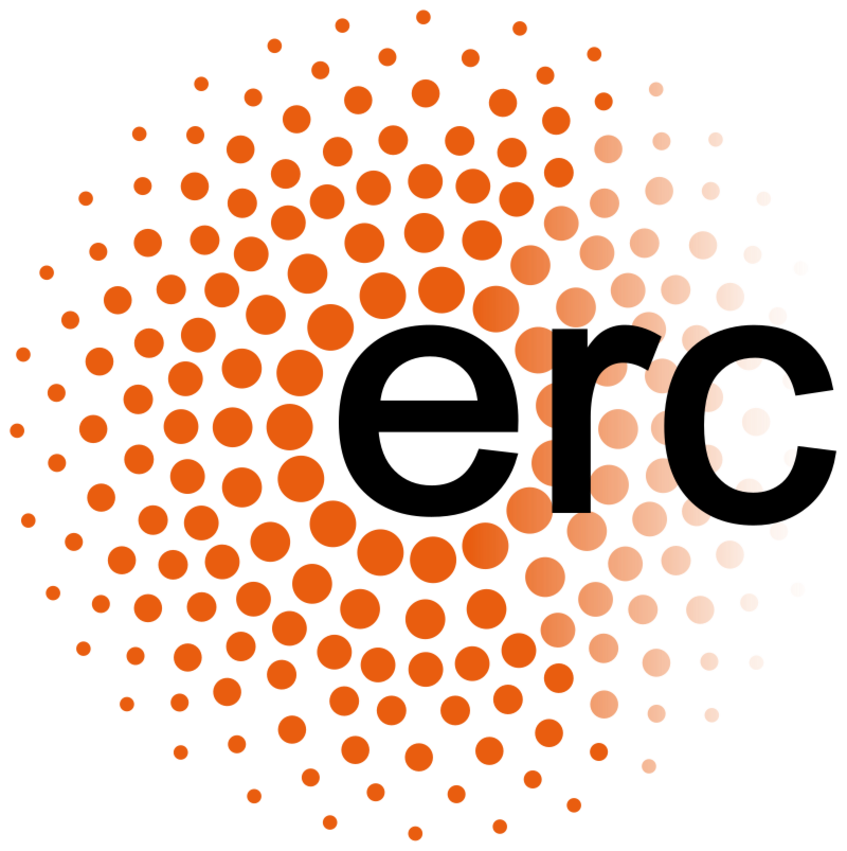 HIRING NOW! | ERC- and Exposome Austria funded position open!

Within our new projects, we are looking for skilled technician. Apply via email now and become part of a dynamic and collaborative team investigating the impact of toxicants on human health:

Technician for Exposome Austria infrastructure (Lab management, MS library curation, routine measurements – German required) Sounds as exactly for you? Read the posting description here.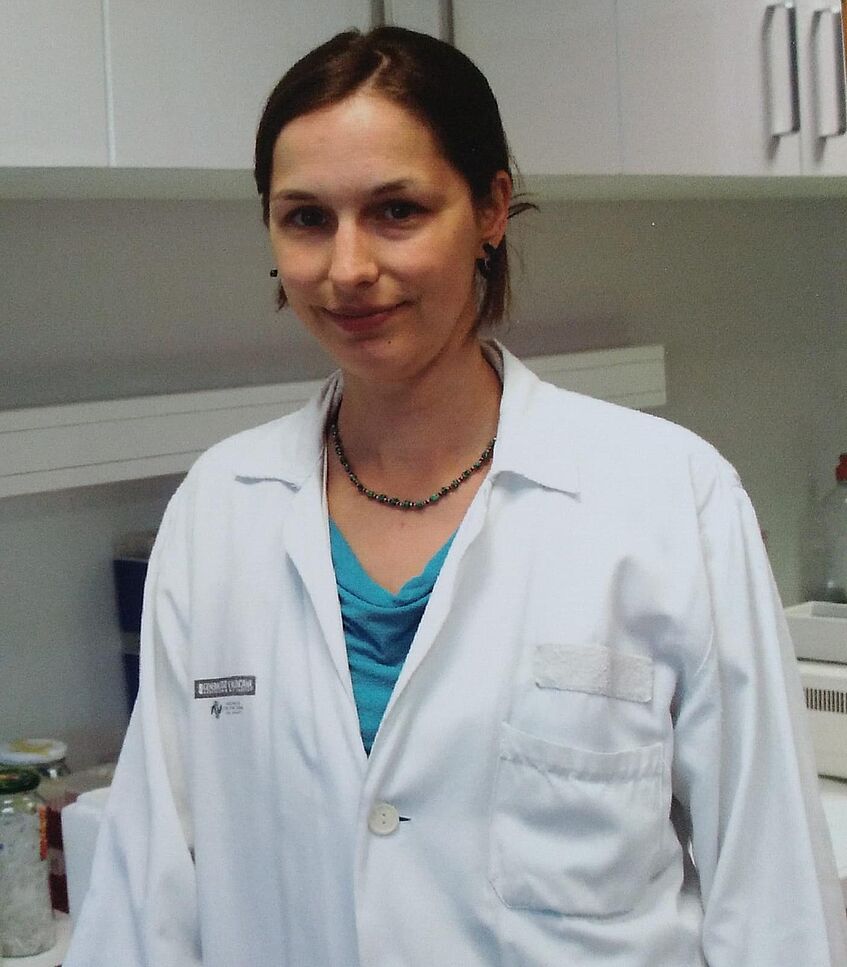 July 2023

| Happy to welcome our collaborator and visiting scientist

Julia Kuligowski

from La Fe, the Health Research Institute Hospital in Valencia (IIS La Fe). Julia will be supporting us during the summer working on early-life exposure assessment. Welcome!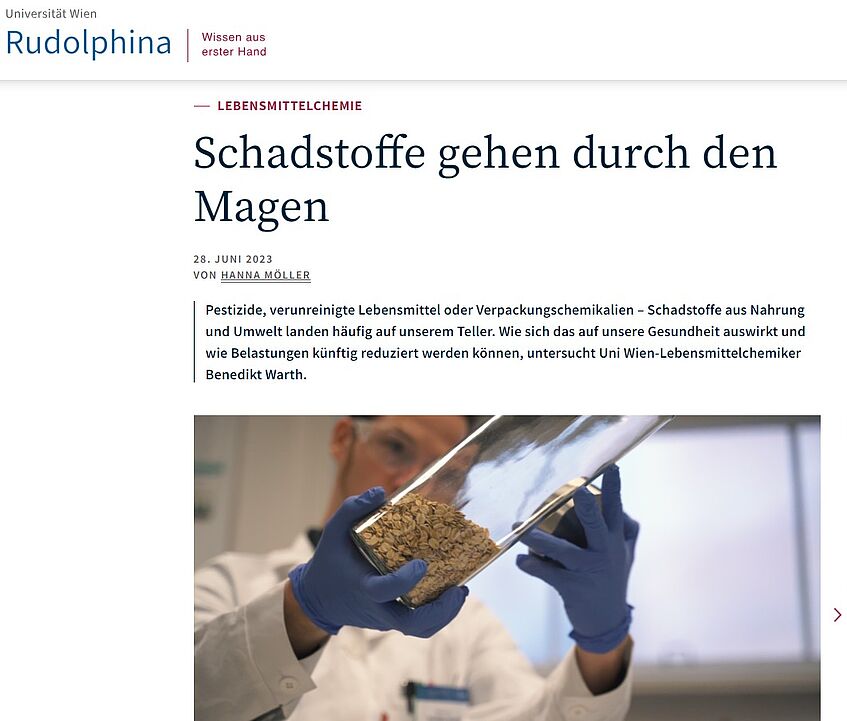 June 30, 2023

|

Interview for Rudolphina


(

for our German-speaking audience)
Excited to share the latest insights from the interview with Professor Benedikt Warth in the University of Vienna's magazine, Rudolphina. The summarizing
article "Schadstoffe gehen durch den Magen" (Toxins pass through the stomach) introduces one of the "hot topics" in today's science - exposome. Besides the current ERC Project EXPOMET and other topics, it also reveals:
What are the

primary

triggers of chronic diseases.

How exposome

research contributes to unraveling the causes of breast

cancer.

Why we should be shifting from the repair to personalized prevention medicine.
#ExposomeResearch #ExposomeAustria #ERC #Expomet
June 2023

ASMS 2023

| Exposome Austria at Mass Spec conference in Houston
Early this month, three members of the Exposome Austria team at the University of Vienna - Benedikt Warth, Max. L. Feuerstein and Vinicius V. Hernandes - traveled overseas to Houston, Texas, to present current exposomics research at the 71st conference of the American Society for Mass Spectrometry (ASMS). Much interest in our new methods and results!
While Benedikt contributed as a presider of one the exposomics interest group workshops and gave a talk Exposomic approaches for next-generation human biomonitoring, our team has also a chance to present their posters on the following topics:
- Integrating veterinary drugs and pesticides into a targeted LC-MS/MS exposome-scale
biomonitoring (Md Zakir Hossain et.al., presented by Benedikt Warth)
- Multi-class assessment of chemical exposure in dried blood spots: a pilot study (Vinicius V.
Hernandes et. al.)
- HRMS-based Exposomics for Evaluating Embryonic Exposure and Cross-Placental Transfer of
Xenobiotics (Max L. Feuerstein et.al.)
#ASMSConference2023 #ExposomeAustria #ScientificResearch #EIRENE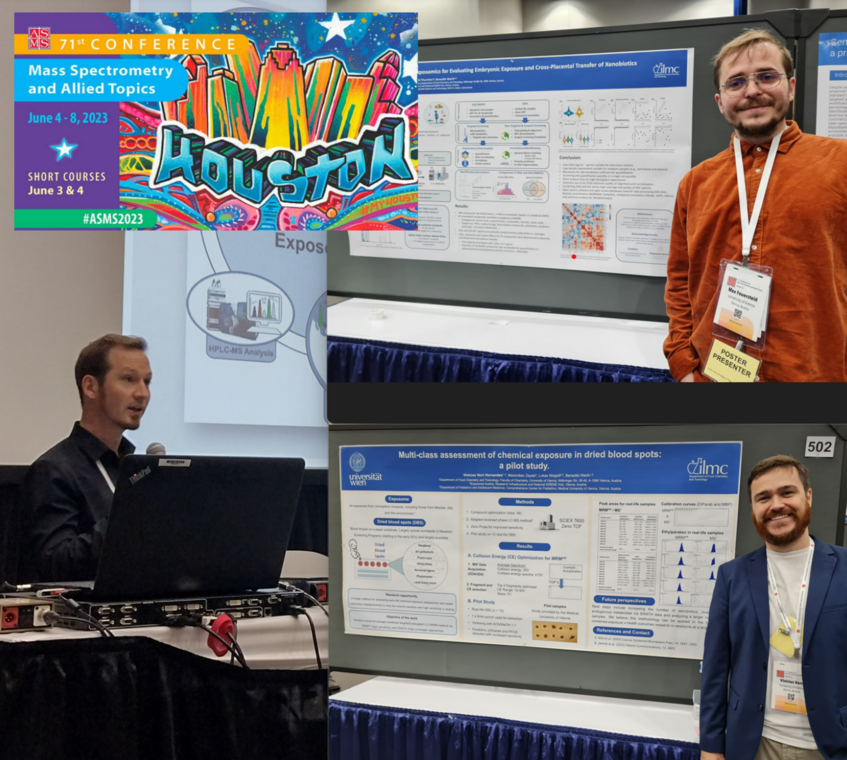 May 2022

On May 31st, the

Exposome Austria Launch Event

took place in the presence of high-ranking representatives of universities and research institutions, the Ministry of Science and Climate Change as well as colleagues and guests in the Small Ceremonial Hall of the University of Vienna. For more information (in German) check out the faculty website: https://chemie.univie.ac.at/wissensaustausch/veranstaltungen/exposome-at-2022/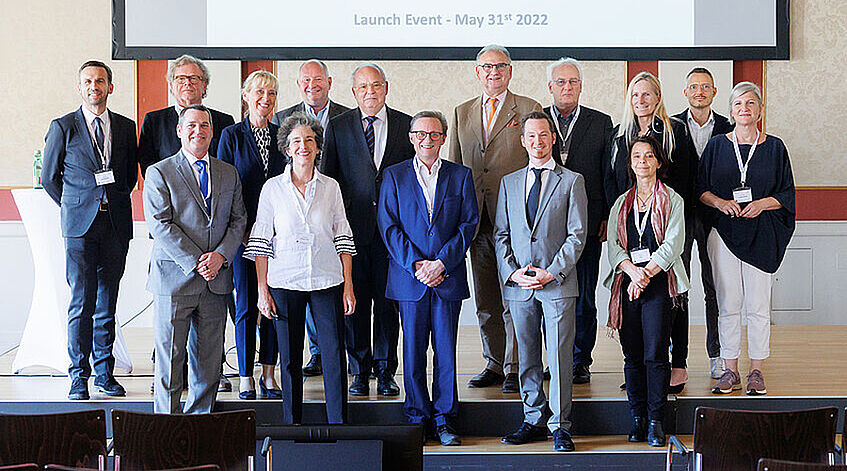 March 2022

On May 31 our national research infrastructure will be officially launched via an

opening event at the University of Vienna

. This is a public event and all interested stakeholders are most welcome! Please register early on: https://veranstaltung.univie.ac.at/exposome